Why Book A Villa Holiday?
Posted on Thursday 14th November 2019 by
For many a holiday is a long time coming so you want to ensure it's worth the wait. But in an industry filled with choice and packages galore, how do you choose? One option could be to book a Villa in Crete.
Long hours, wet commutes and endless bills melt away when you arrive at your villa and find comfortable accommodation set in beautiful surroundings. That first glimpse of your holiday villa should be enough to confirm this is going to be a great holiday...
While all villas featured on the Crete Escapes website are of the highest standard, there are some that are classed as premier. They are the best of a stellar collection.
It will come as no great surprise to learn that the villas we feature get snapped up quickly, often by guests eager to return.
Privacy
Most of our villas afford a great deal of privacy, allowing holidaymakers to escape the crowd but there are some that are really secluded, for those seeking minimal intrusion from the outside world. Working life is fast-paced and without pause, the constant whir of alarms, traffic and crowds can drive you to distraction. Replace that with songs from the cicadas or the tinkling of sheep bells and you will be in a different world instantly.
Almost all our premier villas are nestled away in quiet spots where tranquillity reigns. Many are set in elevated positions overlooking the world below but not engaging with it. There are also selections with no through access, creating glorious isolation.
Of course, complete quiet is not for everyone and the positioning of these properties allows for the best of both worlds. Visitors can venture from their seclusion knowing they can reconnect with town-life in minutes (by car).
A villa in Crete will allow you to set the pace as you see fit.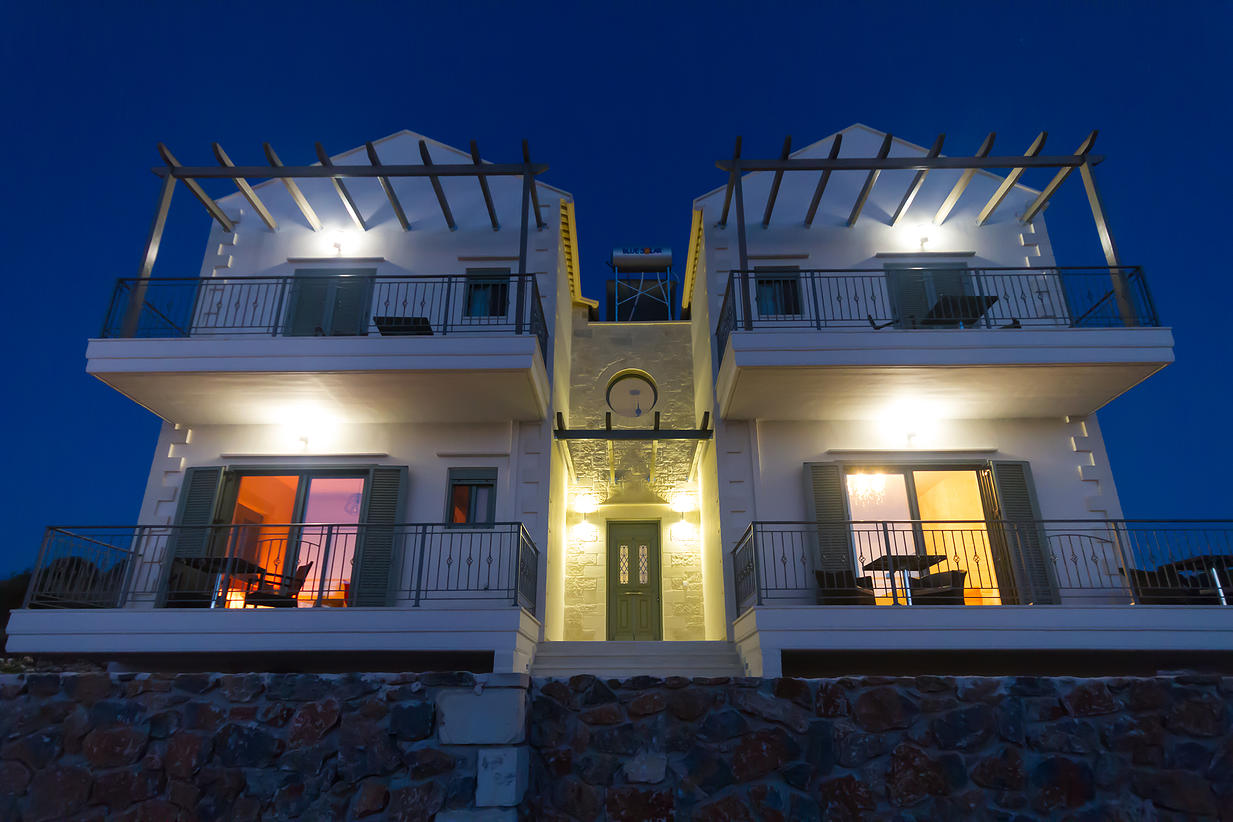 Amenities
All villas featured are well equipped but the very best amenities can be found in our premier villas which are a mix of classic and contemporary styling. Check out the full list of villa amenities using the amenities tab on each villa's webpage.
Space
The majority of the villas we list are situated in spacious plots in order to secure a high level of privacy, some plots even exceed an acre! Such expanse is perfect for family and group holidays alike and quite the opposite of being confined to a small hotel room or rooms.
There is room enough for all on your dream holiday.
Scenery
The perfect holiday demands a perfect backdrop and with most of our villas enjoying glorious sea and/or mountain views you will gaze in awe at the breath-taking scenery. There are photo opportunities at every turn.
Watching the sun rise and set across panoramic views is both spectacular and satisfying. A Crete Villa will offer a choice of terraces and balconies meaning this can become a daily ritual.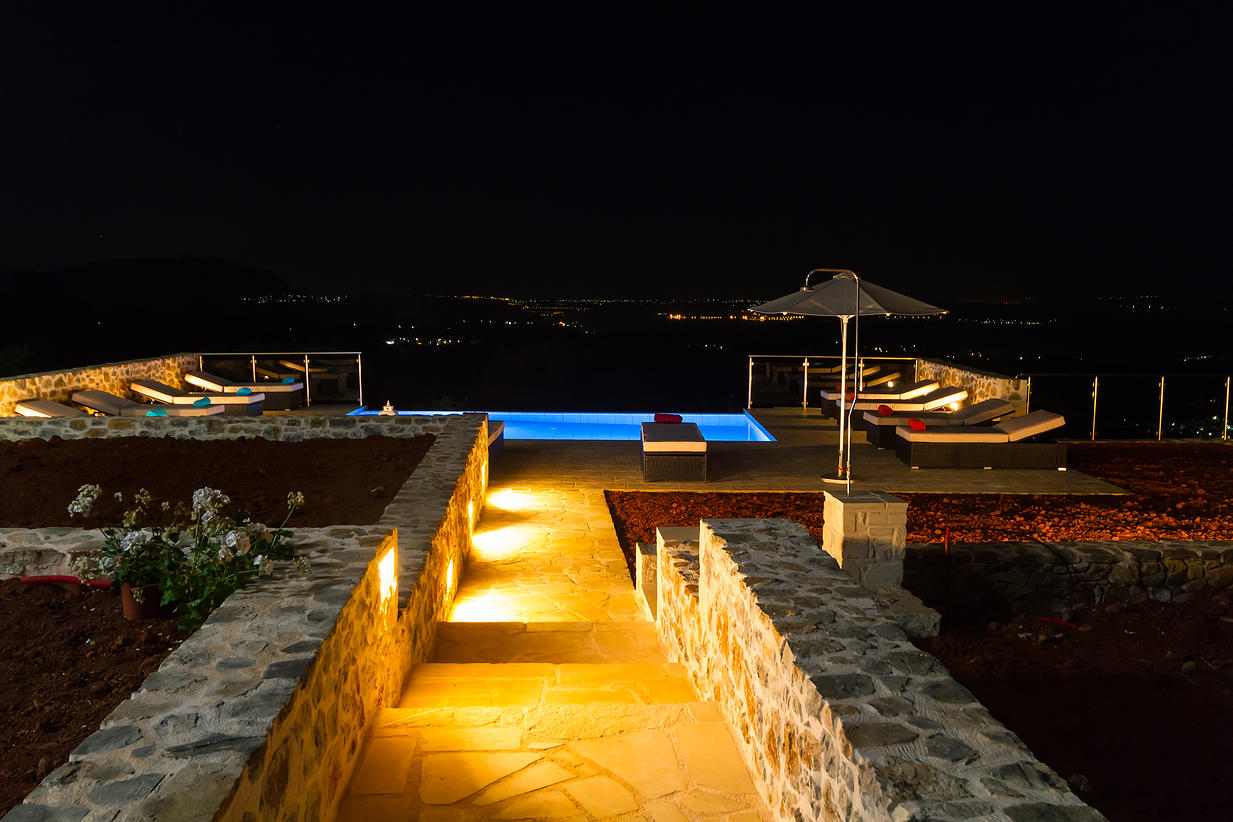 Pools
Finally, the abiding image of many a holiday is the swimming pool. The epicentre of any outdoors area it will be frequented daily and play host to all kinds of antics. On the surface a pool may appear somewhat standard, but our properties will have you thinking otherwise.
Larger pools (some reaching 50m2) allow more room for frolics but also overlook jaw-dropping scenery. A morning swim looking out to Souda Bay is what you call a memorable dip…
The pool areas themselves are complimented by a host of outdoor equipment. You'll find sun loungers, parasols, dining tables, barbeques and external preparation areas in many properties. Better still, as many villas open up into extensive gardens, you'll never need to go inside!
Everyone deserves a holiday and a break can seem a lifetime away. Make yours worth the wait by securing a Crete holiday villa. You'll leave refreshed, inspired and determined to head back soon.