What Are The Benefits of Booking A Secluded Villa Holiday?
Posted on Thursday 9th January 2020 by
When considering your holiday plans, one important decision you will come across is whether to book yourself a private villa or into a hotel. Whilst both options have their advantages, we believe that a secluded villa holiday is the best way to make the most of your precious time away from the chaos of daily life.
If you're still undecided if a villa holiday is for you, we have outlined what we believe are the main benefits below.
Privacy
Perhaps the biggest benefit of renting your own villa is the amount of privacy you can enjoy. Our villas, like most, are secluded, detached properties with their own private amenities meaning that the only people you have to share with are your loved ones. By booking a private villa you no longer have to worry about noisy neighbours, or about getting to the pool early enough for a sun lounger! A private villa creates a more relaxed environment for you and your party to enjoy at your own pace. This is something guaranteed when booking one of our luxury Crete apartments, where topping up tans will be your only concern.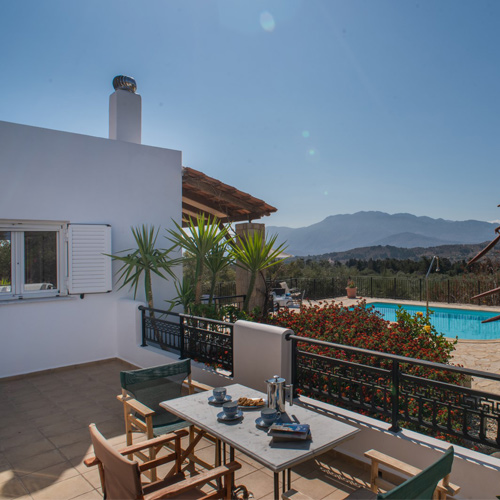 Flexibility
With a luxury villa holiday, you are no longer restricted by somebody else's schedule; no more strict check-in and check-out times, or prearranged mealtimes. With your own kitchen you are able to eat what and when it suits you. Alternatively, a lot of our villas are a short walk from some great local tavernas offering you a taste of traditional Greek food.
You are also not restricted by pool curfews meaning you are able to enjoy exclusive access to your pool 24 hours of the day (subject to following pool/safety regulations notified by us/at the villa).
Price
You may be surprised to learn that staying in a secluded villa can be a more cost-effective option for you and your party. Instead of having to rent separate rooms in a hotel, you can rent one property and split the costs between all guests. Crete Escapes also offer a low occupancy discount on some holiday homes, meaning that if you aren't at full villa capacity, we can discount the overall price of the villa.
Safety
Enjoying a villa to yourself means that you no longer have to worry about being surrounded by strangers. You can leave your belongings by the pool and not concern yourself with the possibility of thieves. Not only are all our villas secure, we also provide a safe in each of the properties meaning you can be assured of your safety while staying with us. These additional safety features give you that extra peace of mind and make for a more relaxing holiday all in all.
Amenities and Character
With a private villa you have more choice to pick a villa that suits your personal taste. Our villas all come with their own character that makes for a more enjoyable stay. You can choose your amenities to suit your party's needs and requirements; we have luxury Crete villas with private pools, BBQs and sea views for you to choose from. All our properties come equipped with wireless internet.
Space
Villa holidays give you plenty of space for your number of guests. Having all this space to yourself means you don't have to worry about any neighbours making too much noise (or complaining that you're making too much noise!). Parents can easily keep an eye on the kids, without worrying about other guests.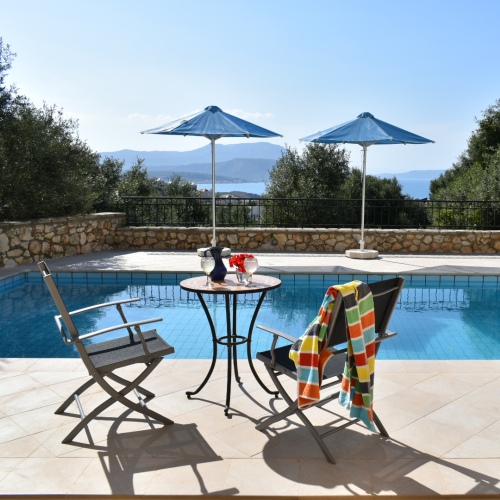 All in all, we believe villa holidays offer you a more complete experience. You can afford to relax that little bit further as you know you and your loved ones are safe, undisturbed and free to spend your well-earned holiday time exactly how you prefer.
But if you won't take our word for it, you'll just have to try a villa holiday for yourself! View our availability for 2020 here.