The Coronavirus in Crete: Time To Plan Your Holiday
Posted on Monday 8th June 2020 by Crete Escapes

Having led the fight against Coronavirus both Greece and Crete are now charting a course out of lockdown.
Stage six of the country's exit strategy comes into force on Monday (June 8th) and will see the reopening of most entertainment facilities. This gradual easing of restrictions, as with the response to the pandemic itself, has drawn admiring glances the world over.
At the time of writing the death toll in Greece stands at 180. While tragic, this is significantly lower than many neighbouring countries, and rose by just five in the past seven days.
Of the 2,997 confirmed cases of Covid-19 recorded to date, 1,374 people have already recovered.
The haste at which Greece went into lockdown not only saved lives but allowed for this quickening return to normalcy.
So where are we and when can we expect to holiday in the region?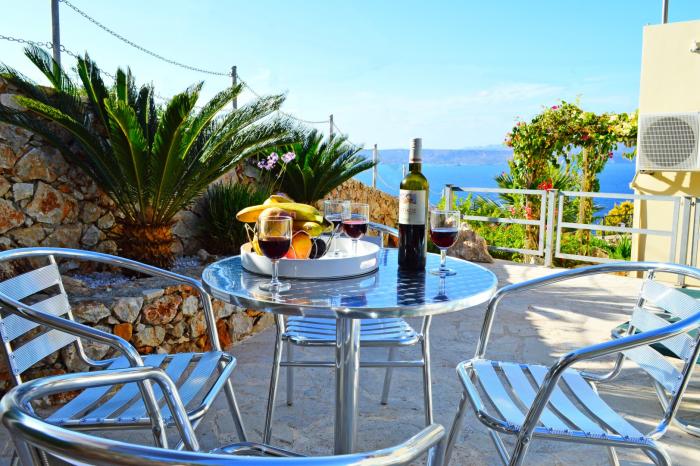 Phase 6
Phase six is set to run from June 6th to June 15th as Greece opens up for business.
Over the course of this nine-day period restaurants and hotels that contain indoor dining areas will be reopened to the public, providing social distancing rules are adhered to.
Staff will be required to wear face masks, while businesses generally have been encouraged to fit plexiglass screens where possible.
As mentioned, June 8th marks a big day for the entertainment industry. Boarded and shuttered since March, the likes of casinos, internet cafes, live music venues and nightclubs will open their doors once more. While capacities will be restricted to 60%, this will allow Greeks to enjoy social activities denied for three long months.
The final and arguably most important part of phase six will see the long-awaited reopening of seasonal hotels. Patrons have been warned that access to the likes of outdoor pools, along with spas and saunas, will be strictly regulated. Nevertheless, June 15th will signal the restart of tourism across the country and its islands.
Flying
This is not yet however an open invitation.
Indeed, for another week the only flights permitted into the country will land at Eleftherios Venizelos International Airport. Travel restrictions of sorts will remain in place thereafter.
That's because, in spite of reversing a decision to blacklist British tourists, Greece will enact different rules depending on your airport of origin.
In short, anyone travelling from an airport included upon the European Union Aviation Safety Agency list will have to quarantine upon arrival. The exact length of quarantine will hinge on the results of a preceding Coronavirus test.
Visitors face either a 7 or 14-day period in isolation depending to whether they test negative or positive. The aforementioned list, now a major bone of contention, will be updated on a weekly basis. Its purpose is to highlight routes where extra disinfecting of aircraft should occur in a bid to halt the spread of the virus. Regretfully, it looks set to inconvenience thousands of holidaymakers.
Interestingly a host of British airports are NOT featured. These include Belfast, Bristol, Cardiff, Edinburgh, Southend and Southampton to name but a few.
The rules differ for those travelling from a non EUASA location. Rather than enter a mandatory period of quarantine, these people will instead be subjected to random testing, meaning some may be spared the routine altogether.
Sadly, however, there are currently no direct flights from any of the aforementioned airports into either Greece or Crete up until July 1st. This dictates Brits hoping to set off from one of these locations will have to find connecting flights from a select list of airports if they are to avoid quarantine. This process - for the time being at least - is difficult by design.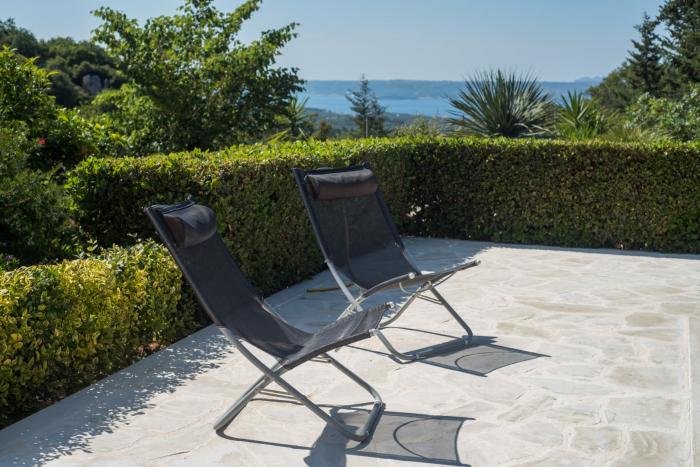 Positivity
Even so, the direction of travel is now far more positive. Greece is emerging from the shadows of Covid-19 and welcoming tourists, if not with open arms, tentatively back to its shores.
A recent study by ALCO, conducted on behalf of the Athens Medical Association, claims 1/3 Greeks are no longer worried about the pandemic, so encouraged are they by the response of their government.
A Greek Professor of Genetics at the Medical School of the University of Geneva, Manolis Dermitzakis, has though urged some caution. He believes as many as 10,000 tourists making for the country could be asymptomatic. Even so, he feels the infrastructure and moreover attitudes within the community, will prevent a sudden and cruel spike.
Those of us eager to return to the county meanwhile are further enthused at news Greece has ranked second in the world for the Blue Flag Quality award. This accolade ranks nations according to the maintenance of its beaches, marinas and sustainable tourism boats. Second only to Spain, Greece accounted for 13% of the total number of beaches awarded that status this year.
It's just another reason so many of us are keen to return. With talks underway to establish Air Corridors throughout Europe and including Greece, we may not have to wait too much longer.
Having endured a tough few months, we're deserving of a good holiday. We can now begin planning one.