Our Picks - 2 Of Our Favourite Villas For Summer 2015
Posted on Tuesday 30th December 2014 by Crete Escapes
Can you remember what it feels like to have the sun beating down on your skin, the sand between your toes and the feeling of pure relaxation lying beneath the summer sun?
That's the problem with winter; summer seems like so long ago, and also so far away! We don't know about you, but we don't think there couldn't be a better time to plan a summer holiday than in the middle of winter. It's just like thinking of the perfect dinner when you're hungry; it tastes so much better when you eat it!
So to get you in the mood for you summer holidays, we've chosen 2 of our favourite villas from our collection to whet your appetite.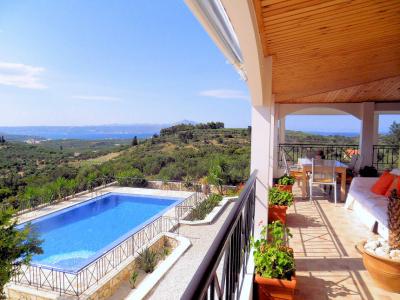 Three View Villa - Tsivaras (Kalives)
Three View Villa is named just so because of the incredible views from the property itself. With panoramic scenes of Tsivaras village, Souda Bay and The White Mountains this is a truly unique property.
On a gated plot with its own private pool, it is the perfect villa for those who are looking for a peaceful holiday in Crete. Sleeping up to 7 people, you can choose to come with your friends or family, or even on your own (smaller party discounts may apply).
Only a 10 minute drive from all the local amenities you'll need, we think you'll love the beauty of this villa and the surrounding areas.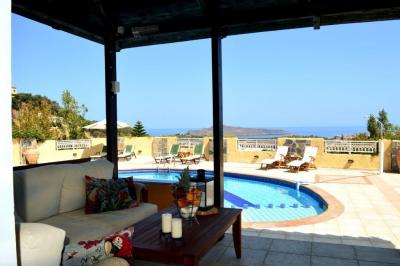 Villa Polyanna - Pano Stalos
Just 7km away from Chania, this villa is ideally located for those who are looking for holiday location not too far from the airport – ideal if you're visiting Crete for a short break, or don't enjoy long car journeys!
This property has breath taking views of the sea and The White Mountains, but some of the beauty lies closer to home with this villa. With a large and well maintained garden, you'll be treated to an abundance of flowers and palms, which few other villas can offer.
With 3 bedrooms, sleeping up to 5 people, this property is popular among smaller families and couples who are looking for that well deserved rest and relaxation – which you can certainly find at this villa in Crete!
Tempted to start planning that summer holiday?
Contact us online. Alternatively, call us on 0330 111 0061