Summer 2015 Isn't Too Far Away - Get Planning Soon!
Posted on Tuesday 16th December 2014 by Crete Escapes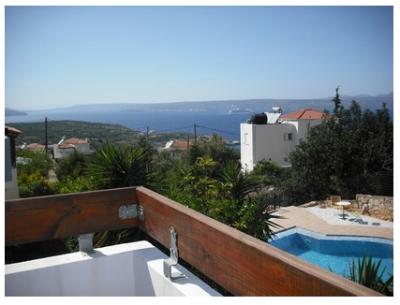 At this time of year we're all so focused on buying a turkey, organising the family get together and wrapping presents, we forget the new year is approaching pretty quick.
Being blind sighted by festivities is a symptom of Christmas, but once the crackers have been pulled and the last bag of wrapping paper has been stuffed into the wheelie bin, we're reminded of the imminent arrival of the New Year.
And with 2015 comes new things to plan for. After 3 or 4 months of winter, we're all looking forward to the sun shining again, so why not amp up the anticipation and start to plan your 2015 summer holiday?
Why not grab that someone special in your life and snap up a perfect small villa for that much needed getaway? Don't let Christmas get in the way of your summer plans – the perfect present for someone you love could be the anticipation of a summer treat!
Both Anemone and Ilios House are located in Kokkino Chorio; a village situated in the Chania regional unit of Crete. The two houses neighbour each other, so are ideal for those who would like to travel with another couple, or perhaps ideal for those who would like to meet others.
Either house is also perfect for a couple who don't have the budget to afford a villa with a private pool – as these two properties are on a small development of just 8 houses with one lovely pool between them.
Both come equipped with all the necessary items for the perfect self-catered holiday, and if you don't fancy cooking, there is a taverna in the village just a few minutes' walk away. For a more lively evening, the village of Plaka is only 25 minute walk or a 3 minute drive away – and is where you will find tavernas, a couple of bars and a well-stocked mini market.
Think it's time to start planning? Then call us on 0330 111 0061