Villa Maria: Perfect For Couples Or Small Families At A Blissfully Affordable Price!
Posted on Wednesday 23rd November 2016 by
Although they say that the best things in life are free, unfortunately holidays do come with an obilgatory price tag - one that can be rather hefty at times..
However, once in a while, the prudent traveller will come across a delightful villa that ticks every box, yet is priced at an incredibly reasonable weekly rate. A truly affordable gem! With this in mind, let us introduce you to the very latest in our collection of fully licensed properties in Crete - the beautiful Villa Maria.
A private pool. Hypnotising sea views. Gardens & a BBQ. 2 Bed, 2 Bath and heck - it even has a spa bath on the first floor balcony!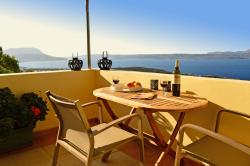 We are delighted to be able to offer this stunning villa to our customers for 2017 at an exceptional weekly rate ranging from £525 in low season to £1,025 in peak season. For couples or small families, this is the ideal villa from which to explore the beauty of Crete while staying within the confines of a very reasonable budget.
Located in Kokkino Chorio, only 45 minutes from Chania airport and a 5 minutes drive from the famous Almyrida beach, Villa Maria is in the perfect position. The nearest taverna and shop are a mere 5 minute walk away meaning that a relaxing evening meal with local wine can be enjoyed followed by a contented stroll home under the Cretan stars.
What's more, the rental price of this villa includes air conditioning, all linens and even beach and pool towels. Fancy a 10 or 14 night stay rather than 7? No problem at all, your stay at Villa Maria can be designed to suit your needs and all we require is a 10% deposit of the total price to secure this fantastic villa for 2017.
Taking a villa in Crete will allow holidaymakers to experience the very best of this enchanting island. The local food and wine is out of this world and a trip to the local supermarket will delight you with its many sights and smells, not to mention the freshest of seafood and ripest of sun drenched fruit and vegetables.
Villa Maria has a BBQ and stunning outdoor seating area with magnificient panoramic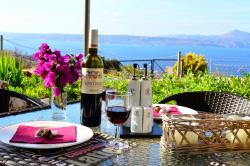 sea views. What better way to start off your holiday than with a relaxed meal in the privacy of your own villa - perhaps followed by a merry wander to the local town to experience the warmth of a traditional Cretan welcome.
As experts in the island of Crete, we would be delighted to discuss your holiday requirements so please do not hesitate to call us on 0330 111 0061 or to browse our range of fully licensed villas in Crete here.