How Summer Is Looking In Crete
Posted on Tuesday 24th August 2021 by
With life slowly returning to normal there are even more changes to what we hope are the last few restrictions remaining for those holidaying in Crete. These are exciting developments which guarantee your safety so you can relax with confidence.
What are the most recent changes?
The main change is that anyone who has been fully vaccinated before their holiday will no longer be required to quarantine upon returning to the UK.
For adults and children aged 11 to 18 pre departure tests, as well as tests when returning to the UK, are still mandatory.
However, provided they are negative this will not affect your schedule as you will not be required to isolate after arriving in Crete.
According to a recent customer, airports are still enforcing social distancing measures and taking all precautions to keep customers safe.
Response to outbreaks of coronavirus in two major cities has been swift, with the government enforcing curfews and lockdowns in the affected areas, as well as pushing the vaccine rollout. This has resulted in over 50% of the population now being fully vaccinated.
What can you still do in Crete?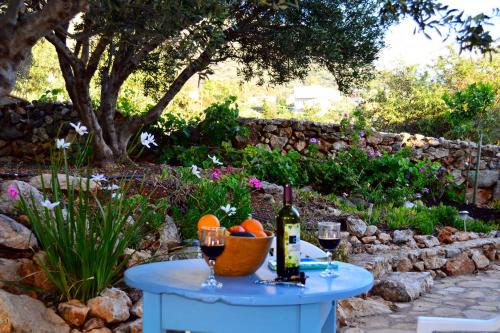 Despite the few restrictions remaining, such as wearing a mask indoors as well as restricted numbers indoors, there are still plenty of open air tavernas and restaurants which can offer a great place to relax, alongside beautiful beaches. For a relaxing getaway Crete is as amazing as ever!
If you would like a more in-depth view of what it may be like then try reading our Travel Diary.
What are the differences for people traveling from outside the UK?
For anyone wishing to travel to Crete from somewhere outside of the UK we have published a new International Travel Information page on our website, highlighting different changes and restrictions depending on where you are departing from.
We want to ensure customers are not worried about their safety when going on holiday and have all of the information they need before traveling. This should give you peace of mind and allow you to enjoy your holiday as planned. Please feel free to read our Coronavirus news page here.
Our COVID Guarantee 2021
We would also like to remind you of our COVID Guarantee, in the event of travel being disrupted due to Coronavirus.
This includes a refund of the balance should restrictions be imposed.
Should your flight be re-scheduled by the airline we offer the ability to move your booking a few days either side of your original arrival and departure date. In this circumstance an amendment fee will not be charged.
For any more information on our COVID Guarantee please read here.