Greece Among Top 5 Tourism Brands In 2020
Posted on Tuesday 8th December 2020 by Crete Escapes
2020 has been a difficult year put it mildly.
No country, business or family has escaped the impact of Covid-19, with many of the things we took for granted suddenly snatched from our grasp.
For many an annual trip abroad was one of the toughest things they were forced to give up, as international travel – for the most part – was largely discouraged.
The loss of a well-earned holiday has motivated many to make their next trip an unforgettable one. And if a recent survey is anything to by, Crete will be among the most popular destinations.
National Brands Index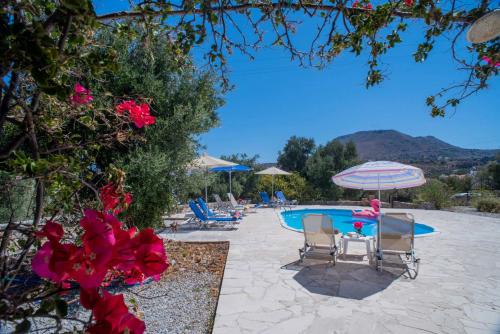 That's because Greece has been named in the top five best tourism brands in the world.
That verdict was passed down by global market research firm Ipsos, whose annual Nation Brands Index (NBI) findings were revealed last month.
The survey is widely respected and conducted in tandem with Simon Anholt, a leading authority on national image.
Yearly, they gauge the perceptions of consumers on 50 developed countries – ranking them on aspects ranging from culture to immigration, exports to investment, governance to people and much more besides.
Tourism is, understandably, one of the key barometers and those that took part in a series of online interviews between July and August of this year, were quizzed on their level of interest in visiting a country, as well as the draw of its well-known attractions – both natural and man-made.
The results demonstrated the enduring appeal of Greece and its islands, which re-entered the top five following a two-year absence.
Destinations
Only Italy, France, the United Kingdom and Spain piqued greater interest among those surveyed, all of which were over the age of 18.
Italy
France
United Kingdom
Spain
Greece
The fact Greece displaced the US for all things tourism underlines the country's standing worldwide and will delight those working in its tourism sector, which it's hoped will bounce back to pre Covid levels in 2021.
On the virus itself, Anholt was quick to stress death and infection rates will have had no bearing on outcomes.
Even so, the fact Greece has been roundly praised for its careful and considered response to the pandemic, something that remains ongoing, will surely make it an obvious destination for those considering tentative steps back into travel.
Both Greece and Crete alike remain among the safest regions in the world.
Marketing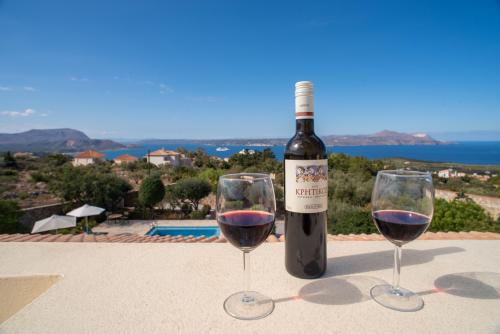 Enthused by the endorsement Ioanna Dretta, Managing Director of Marketing Greece, has promised a change in approach, as her non-profit organisation suddenly looks to scale up.
In-keeping with a global brand, she's promised a shift to more modern tools of communication such as imagery and video. Outdoor activities, particularly those that can encompass social distancing, will also be prioritised in the new year.
All of this is likely to inspire a rush to book holidays much needed and overdue.
Crete Escapes are gearing up for 2021 in a similar vein, having recently added three new villas, expanding our portfolio to 40.
While they differ in size and amenities, all promise to provide an idyllic setting in which to consign this year to history.
You may even want to make up for lost time and book multiple visits to an island you (and we) have sorely missed.
We're already seeing great interest in holidays for next year so now is an opportune time to plan ahead. You can do so using our live availability checker, which shares dates both free and booked for the next 12 months.
Act now to avoid disappointment.
As a challenging year draws to a close news of a Coronavirus vaccine brings with it much hope and optimism for the future.
We'd like to thank all of our customers for their business and continued support throughout 2020 and wish you all a very merry Christmas.
Have you seen our new villas? Click here to begin planning your next holiday >>>