Book Your Car Hire Before 1st April 2017 And Save 15%!
Posted on Wednesday 8th March 2017 by Crete Escapes
Hiring a car in Crete will allow you to experience the true beauty of this special island.
With so many fabulous beaches to explore and a wide range of fascinating historical sites (not to mention great shopping and culinary opportunities!) your villa holiday to Crete will be truly enhanced if you can escape the confines of public transport and be the master of your own itinerary...
For this reason, we have negotiated special rates with local car hire companies which include a high level of insurance with little to no excess to pay. If you are travelling to Crete this year but haven't yet booked your car hire then now is the perfect time to do so with PanCar offering a hefty 15% discount on car hire bookings made before the end of March 2017.
The freedom to go where you want, when you want - without having to alter your plans to suit hotel meal times is one of the distinct advantages of having both a car and a villa in Crete. Many of our customers who have previously stayed in hotels have reported the pleasure of having no restrictions in their day and the luxury of choice when it comes to food, drink and travel.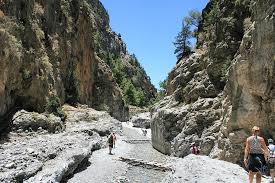 The glorious beaches of Elafonisi, Balos and Falassarna can all be accessed by car within an approximate 1.5 hour drive of many of our splendid villas and far shorter a journey for those situated to the west of Chania. Enjoy breathtaking views along the way and why not break your journey with a traditional Cretan lunch in one of the many excellent hillside tavernas you will encounter en route! The beauty of driving in Crete is that it is an opportunity to experience the ever changing scenery of the island - rather than a perfunctory means of getting from one destination to another. There are of course many other excellent beaches situated in far closer proximity to the majority of our villas such as Plaka, Almyrida and Georgioupolis which can be reached by car in a matter of minutes!
Following a satisfying day trip, holiday makers can return to the sanctity of their villa and the freedom of a "no dress code, dine when you wish" way of life - be it a sunset BBQ or lazy stroll to a local taverna.
We still have availability for many dates throughout May, June, September and October with limited availability for July and August. If you are still contemplating a villa holiday to Crete in 2017 then why not spend some time browsing through our stunning range of fully licensed properties here.
Should you have any questions please do not hesitate to call our expert team on 0330 111 0061.